You're in safe hands
8 months ago Thu 28th Jan 2021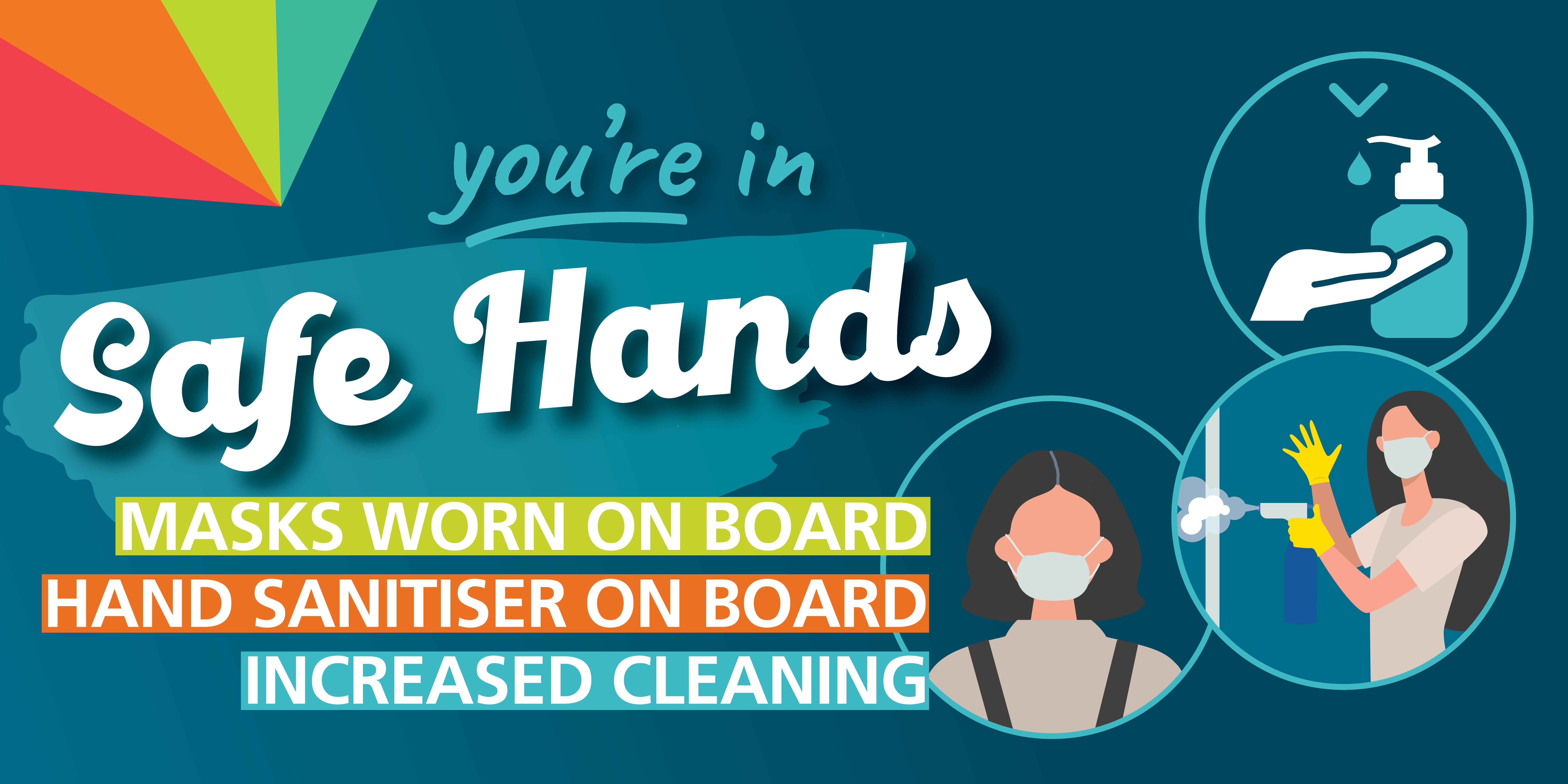 We'd like to remind all customers that they need look no further than Unilink for safe and reliable transport. Several recent international studies suggest the risk of coronavirus spreading on public transport has remained substantially low throughout the pandemic.
This is, in no small part, due to measures we've introduced to comply with the Government slogan of hands, face, space. We have enhanced cleaning regimes throughout the day and before our buses enter service - with special focus on touch points such as handrails with anti-viral wipes.
We would like to remind customers to practice safe space social distancing whilst on-board and sit in a window seat, or if you are travelling with someone from your own bubble you can sit next to them. And to help with hand cleanliness we have installed hand sanitisers on each of our buses and we encourage you to use it when entering/leaving the bus.
To aid social distancing queuing, we have split university bus services at Highfield Interchange, which has been split into three stops. Further information can be found here.
Don't forget you can now also see how busy your bus is – allowing you to make the decision to travel or to wait until the next service comes along. We realise in these uncertain times, our customers may be working and travelling at different hours so our busy bus tracker allows you to see how a rating from quiet to moderate to busy, in real time, to make an informed choice about your journey.
To keep our drivers safe, we are encouraging customers where possible to pay by contactless and our mobile app instead of cash.
Please take personal responsibility and follow the rules. To help us provide safe and effective transport for all, we ask all those who can, to wear a face covering when on-board to protect themselves and other passengers.