Vacation timetable running from Sunday 10th January
7 months ago Tue 5th Jan 2021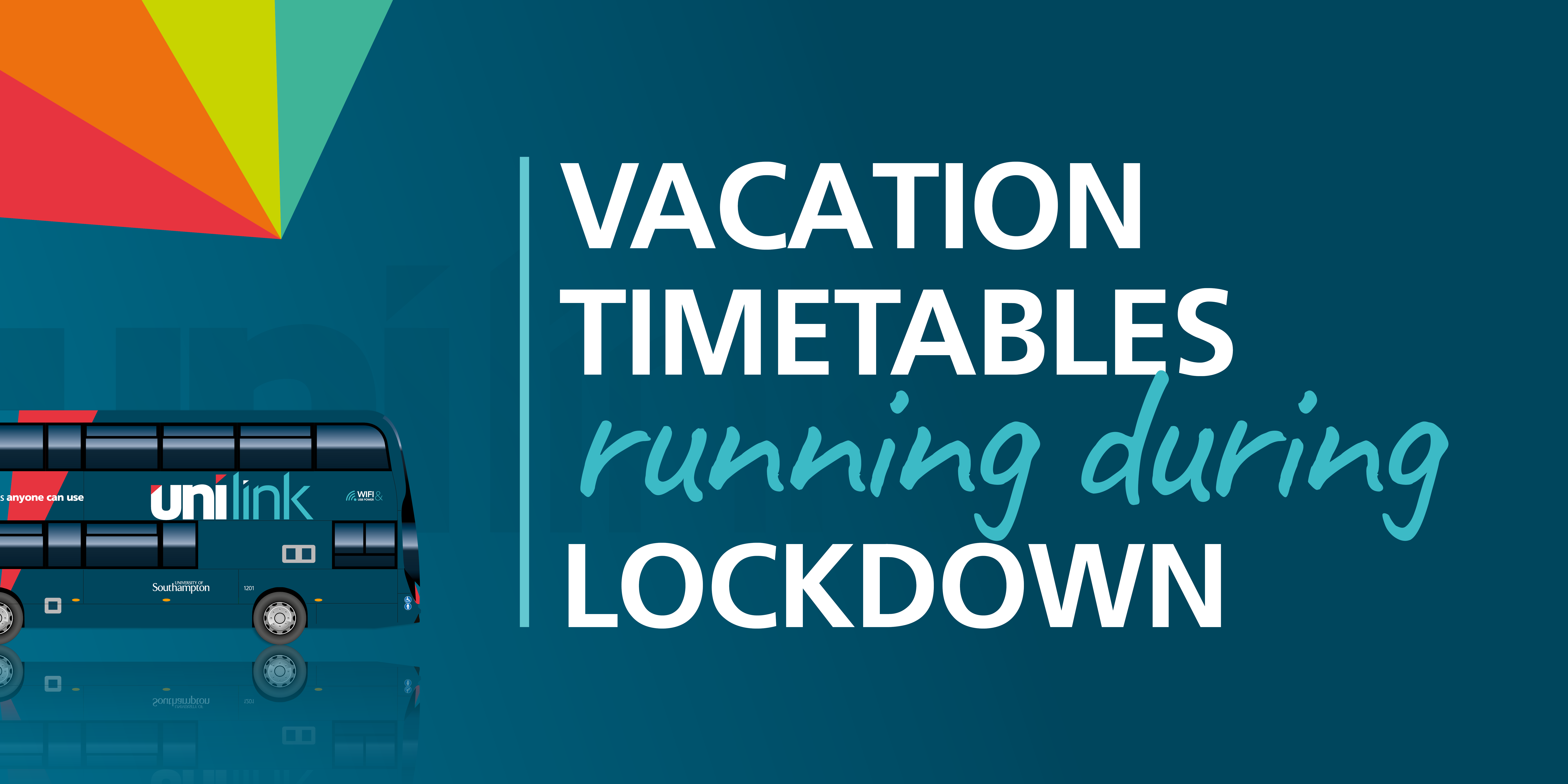 Following a decision by the University of Southampton in regards to the latest national lockdown, some routes and services will be running to vacation timetables from Sunday 10th January. From Sunday 31st January, we will be reducing the U1 service bus timetable. More information on this can be found here.
View U1 timetable from 31st January+
As always, please remember to adhere to government advice when travelling. Don't forget your face covering which is compulsory, unless you are exempt on medical grounds by law. To keep our drivers safe, please consider paying by contactless and our clickit2ride mobile app where you can instead of cash. Our team makes sure every bus is cleaned regularly with anti-viral wipes, and there are on-board hand sanitisers for our customers to use.
For other timetable information, please visit our Timetables & Maps page.
We apologise for any inconvenience this may cause to your travel plans.