The U1N returns to Unilink from Friday 29th April
4 months ago Wed 20th Apr 2022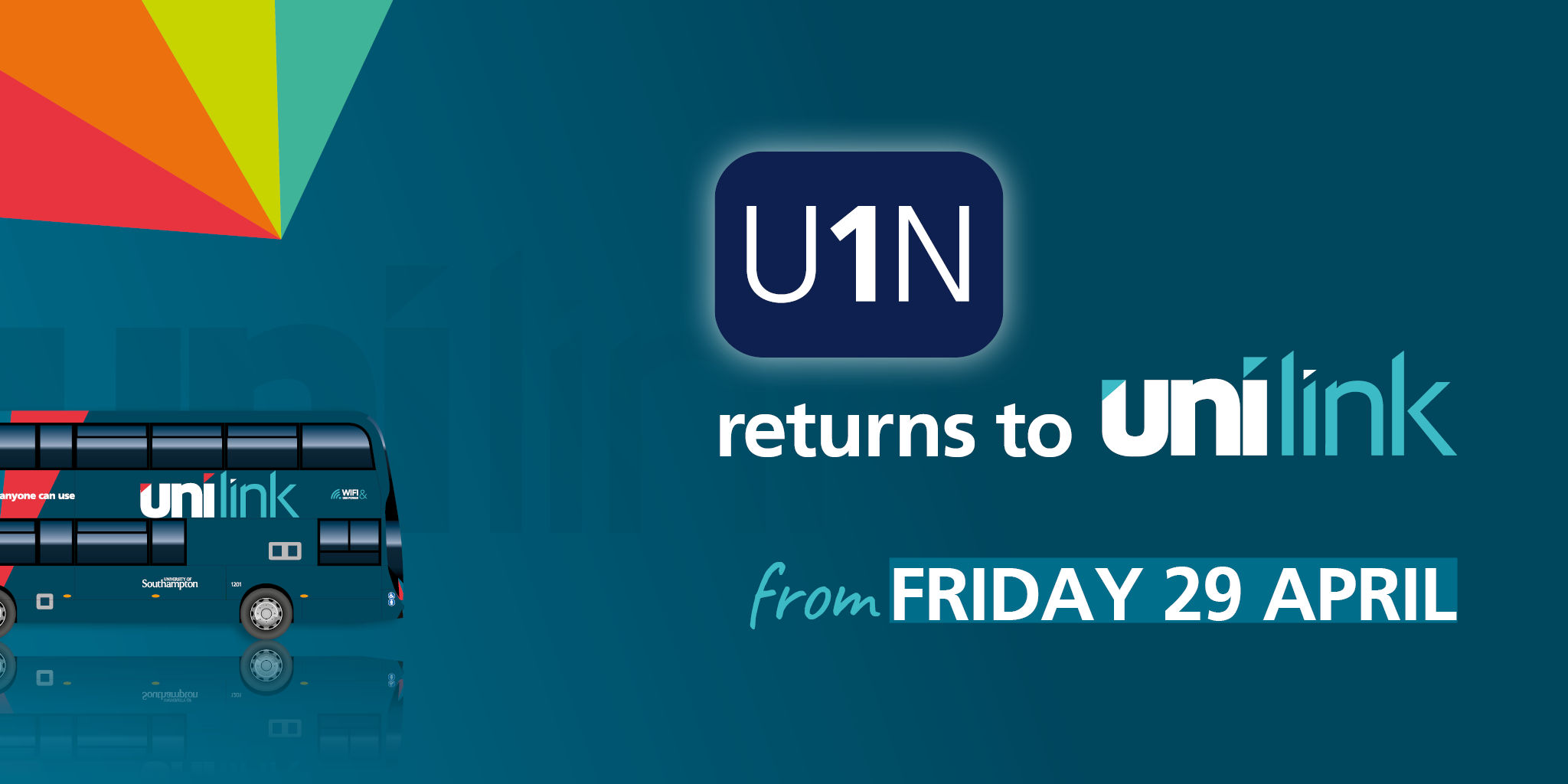 Great news! The U1N is returning to service on Friday and Saturday nights. For the time being, we are reintroducing the U1N on Fridays and Saturday nights only. This service has been rerouted to run Civic Centre - London Road - Portswood - Highfield - Chamberlain Halls - Wessex Lane leaving at 01:10, 01:50, 02:30 & 03:10.
Please note: there is a flat fare of £3.00 on the U1N. No other tickets or passes can be used on this service, except Concessionary passes.
Click here for our new timetable.