Rachel Perkins takes charge of Unilink operations
3 months ago Mon 14th Feb 2022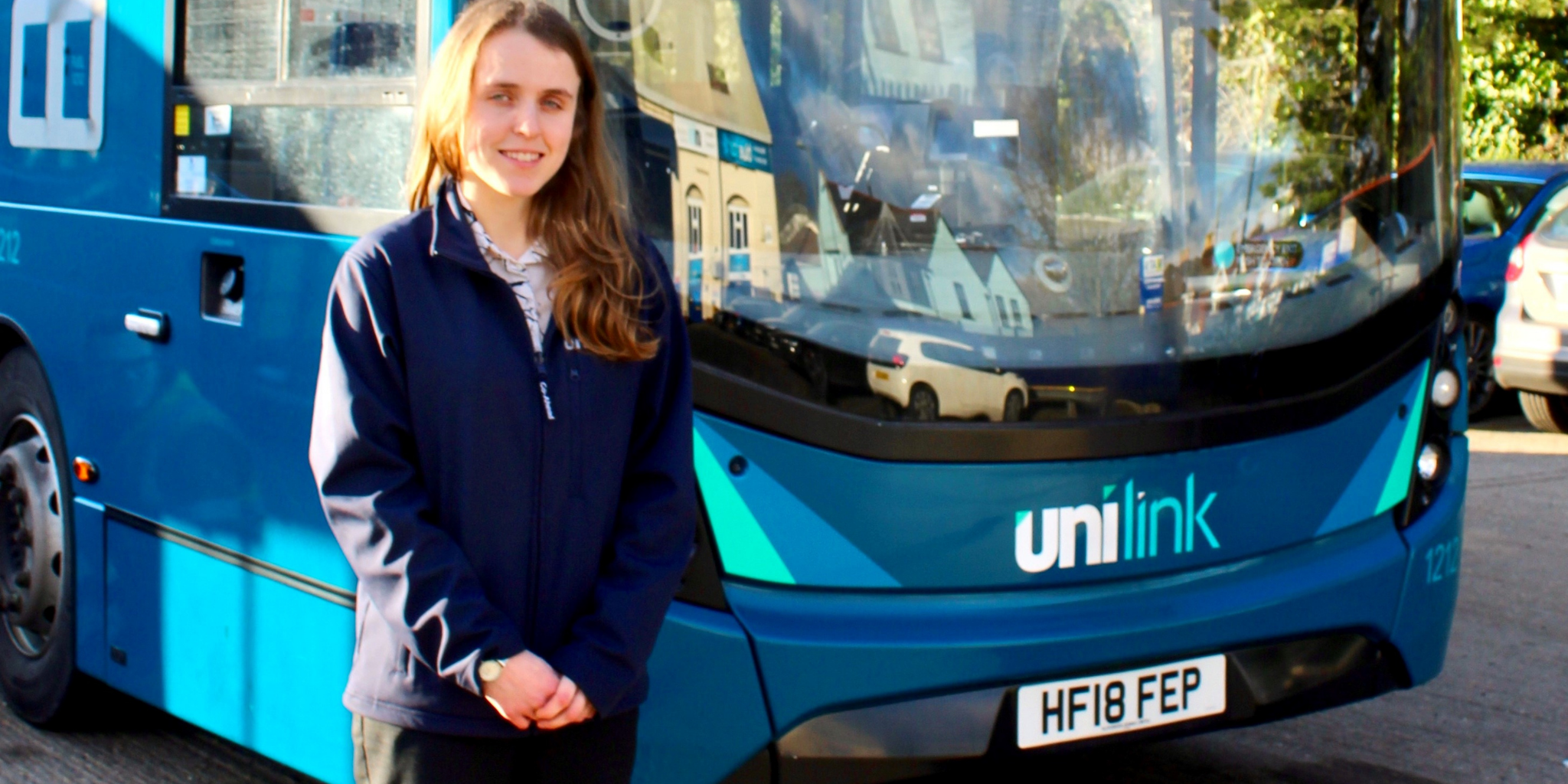 Rachel Perkins is taking the reins at Unilink. Responsible for the day-to-day running of the business and service standards across the city, Rachel originally joined the Go-Ahead Group as a graduate management trainee in 2019. She completed a 24 month training programme, spending the majority of her time at Go East Anglia.
Rachel, who hails from Braintree in Essex, studied Geography for three years at university, and her final dissertation centred on local bus services.
"My enthusiasm for public transport began when I was at college," said Rachel. "I regularly travelled on the same bus, and got to know the driver, who encouraged me to seek a career in the industry. I'm interested in the human aspect - those who provide the services and those who use them.
"When I completed my dissertation at university, I got to know all the local stakeholders, and this just fuelled my interest. It was a no-brainer to apply for Go-Ahead's graduate management trainee programme, and I haven't looked back. I spent most of my time at Go East Anglia, learning about engineering, operations and, of course, driving.
"Then I was seconded to Go South Coast operator Swindon's Bus Company. I loved working with the team there, so jumped at the chance to apply for this new role with sister company Unilink, in Southampton."
A partnership between Go South Coast's Bluestar and the University of Southampton, Unilink was originally created to transport the university's staff and students between teaching sites and halls of residence, now the operator's services are used by people from all walks of life.
"In the past five years, Unilink has invested in a new fleet of low emissions vehicles, and I love the drive the company has in terms of innovation. As a graduate myself, I know how important these services are - but I want to spread the word that these buses are for everyone to use.
"I'd like to thank everyone in the team here for making me feel so welcome. I'm very looking forward to helping to improve our services still further over the coming months and years."
Andrew Wickham, managing director of Bluestar and Unilink, added: "We are delighted Rachel has agreed to take charge here at Unilink. Her enthusiasm for sustainable transport, and her determination to provide the best service possible for our local community here in Southampton, make her a perfect match."
Adam Tewkesbury, associate director environment & sustainability at the University of Southampton, said: "Rachel has made a big impression since joining the team, and is having a positive impact at a time when we are keen to attract our staff and students back to our buses. I look forward to working closely with Rachel as we continue to improve Unilink services."