Download the Unilink app today!
2 years ago Tue 18th May 2021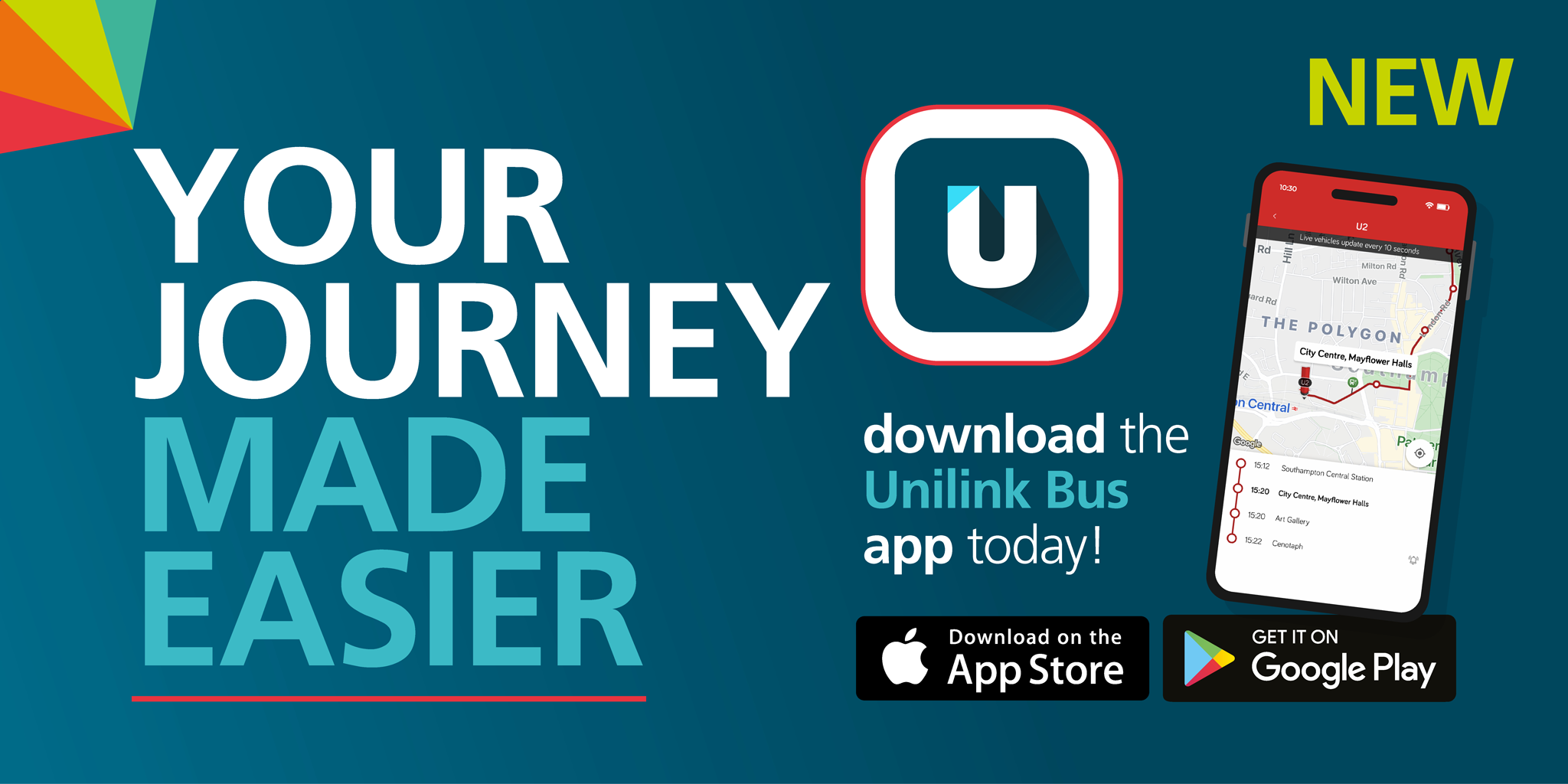 Great news! We've launched a brand new Unilink bus app, which can be downloaded on Android or iOS devices. It comes with a whole host of new features, as well as improved versions of the ones you love from our Clickit2ride app. The new Unilink bus app has been developed by the same company that manage our website, offering you a more seamless user experience.
| | |
| --- | --- |
| Mobile tickets | All your favourite tickets are easy to find, just look for the zone you want to travel in. You can also buy tickets for family or friends and gift them straight from your phone. |
| Track your bus | Track your bus in live time on a map. You never have to worry how far away your bus is again. |
| Live times | Our live times feature refreshes every 10 seconds keeping you informed. |
| Favourites | Make the app personalised to you. You can now mark your regular bus stops, journeys and tickets as a favourite, making everything easier and convenient for you. The same favourites you have set up from your app will also show for you on our website, it's easy! |
| Journey planning | It's never been easier to get from A to B with our improved journey planner. You even get to see how much Co2 you have saved compared to driving! |
| Service updates | There is nothing more annoying than not knowing about something that may affect your journey. Our service updates section will keep you informed should there be any roadworks or delays affecting your route. |
| Timetables | Find all of our timetables in full straight from your app. They have been optimised so they are easy to read on your phone and you will also find every stop listed in both directions. |
| Things to do | Find out about the latest events and attractions across the South Coast in our handy things to do section. It will make planning your journey so much easier by bus. |
| Customisation | You can now change various items in the settings including dark mode to help save your battery, which is the screen you see when you open the app so it is easy and convenient for your personal preferences. |
Our old app clickit2ride will no longer be supported after 4 June, so it's best to get onto the new app as soon as possible and take advantage of the new and improved features.
Do I need to create a new account?
Yes you will need to as it is a brand new app.
Where can I find my tickets?
If you already had clickit2ride your tickets will of transferred over automatically, but you MUST use the same email address to create your new account. As it is a brand new account you will need a new password. When you go to the ticktes tab you will be asked to verify your new account via email and you may need to check your spam/junk folder. Once you have verified your new account go back to the ticket tab and any existing tickets will be there waiting for you.
I've got a problem what do I do?
Please contact our customer service team.