Mystery Shopper success!
8 months ago Fri 24th Jan 2020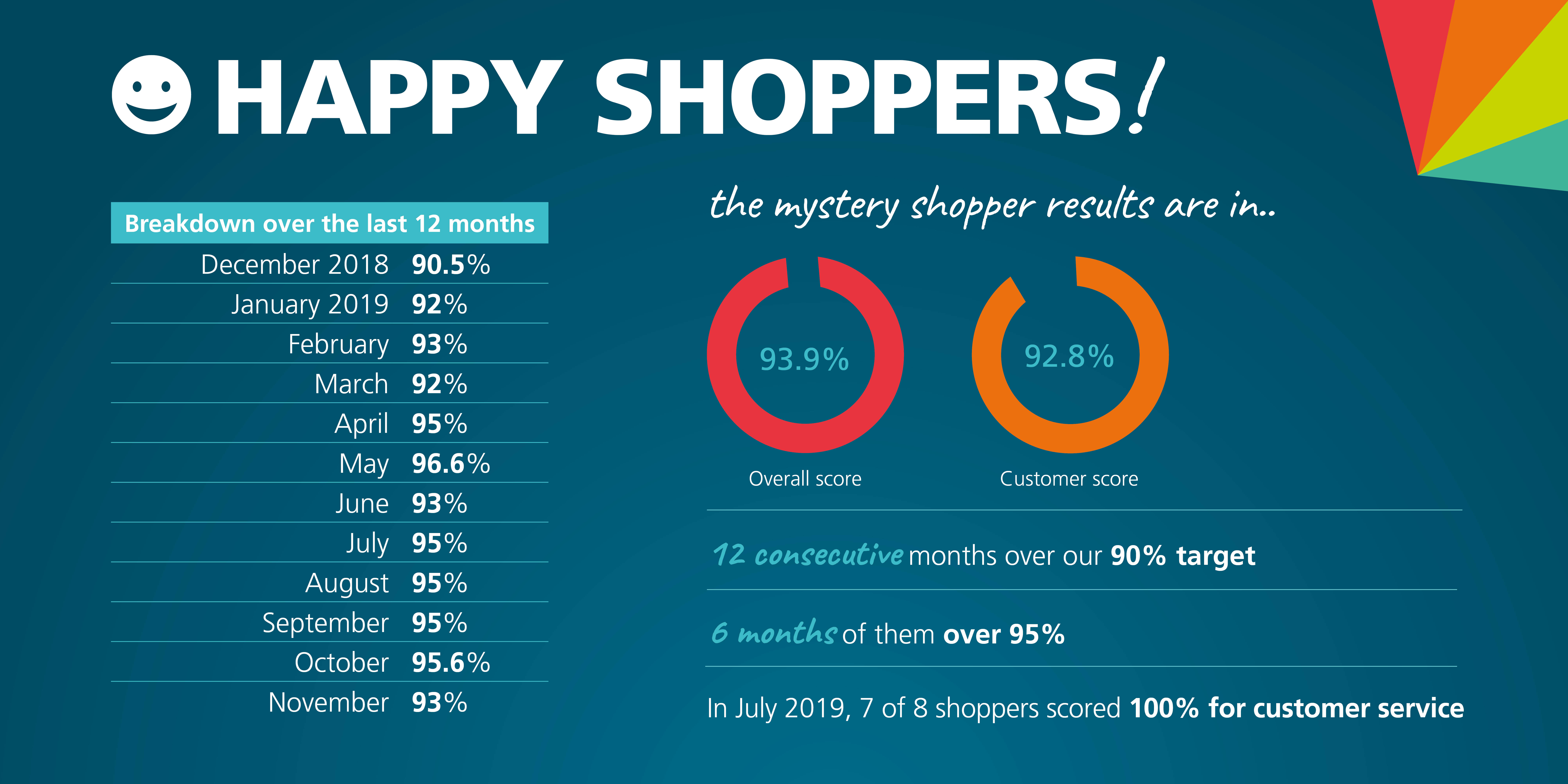 Each month, 'mystery shoppers' ride on our buses at various times and days and rate their experience on board. But there's no 'mystery' in our results - as we're proud to reveal we've consistently beaten our 90% target for 12 months in a row!
The passengers mark us in four areas - their first impressions (ie when waiting at the bus stop), the bus itself (is it clean and presentable?), the customer service from our drivers, and finally the passengers subjective opinion, to give us a score out of 245.
For the last 12 months (Dec 2018-Nov 2019), we have consistently beaten our 90% target, with six of those months receiving a 95% or higher overall satisfaction rating.
July 2019 was a particularly impressive month - when 7 of our drivers were scored the full 100% for customer service.
This means our score for customer service in 2019 sits at 92.8% and our overall score at 93.9%.
**News just in!**
The results for December 2019 are now in and it's another target-smashing month, as we've scored 94.5% overall, whilst achieving 100% in ALL SIX mystery shopper visits.
Kerrie Grant, Unilink manager said "We are so proud of our colleagues and thank them for their hard work and the dedication they have for the job they do."
"We know it can be a challenging time out there, with roadworks or bad weather, but it's great to see their professionalism day in day out is being recognised"