Reduction in services from Thursday 26th March
1 year ago Wed 25th Mar 2020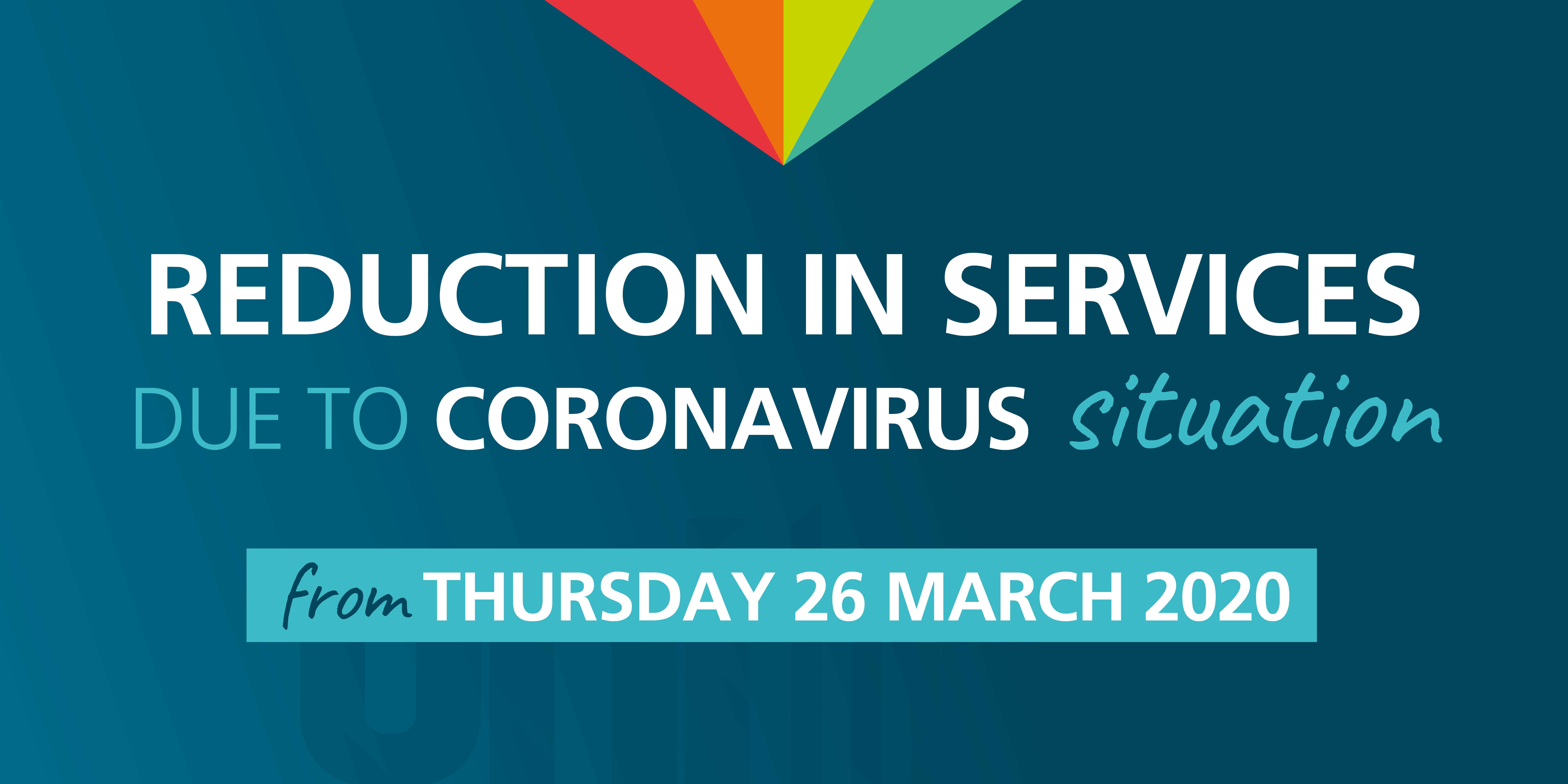 Due to the ongoing Coronavirus pandemic, we are naturally experiencing reduced demand and we therefore need to revise our Unilink timetables. This will take place from Thursday 26th March.
A summary of the changes are represented below. Please check the individual PDF timetables before you travel.
This situation will be reviewed regularly, and if we need to make any further changes we will update you in the normal way. We thank for your continued custom and support in these very difficult times.
And once again, we pay thanks to our fantastic colleagues who are still keeping the wheels turning.
Further information
During this period of change, we won't be able to update our real time information ready and in time. Therefore, we have switched this off on our website and at the roadside. Unfortunately, the information in our app will also be incorrect. However, we will be able to have this functionality working again on our website and at the roadside roadside later in the week. When live again, some information may be inaccurate - view our guide on this.
We are advised that we should limit cash payments, and would like to encourage as many people as possible to use contactless or our clickit2ride mobile app to pay for their bus tickets. However, we will still take cash if that is your only way to pay.
Our Unilink travel shop is currently closed to enforce social distancing. You can still buy your travel on-board the bus or by using the mobile app or theKey.
We would like to thank all our customers for their patience during this time and commend our front-line colleagues who are all doing a fantastic job in difficult circumstances.
If as a result of these changes, as a key worker, you are experiencing difficulties in travelling to and from work, please do contact us.