Early Bird Discount
1 year ago Tue 28th May 2019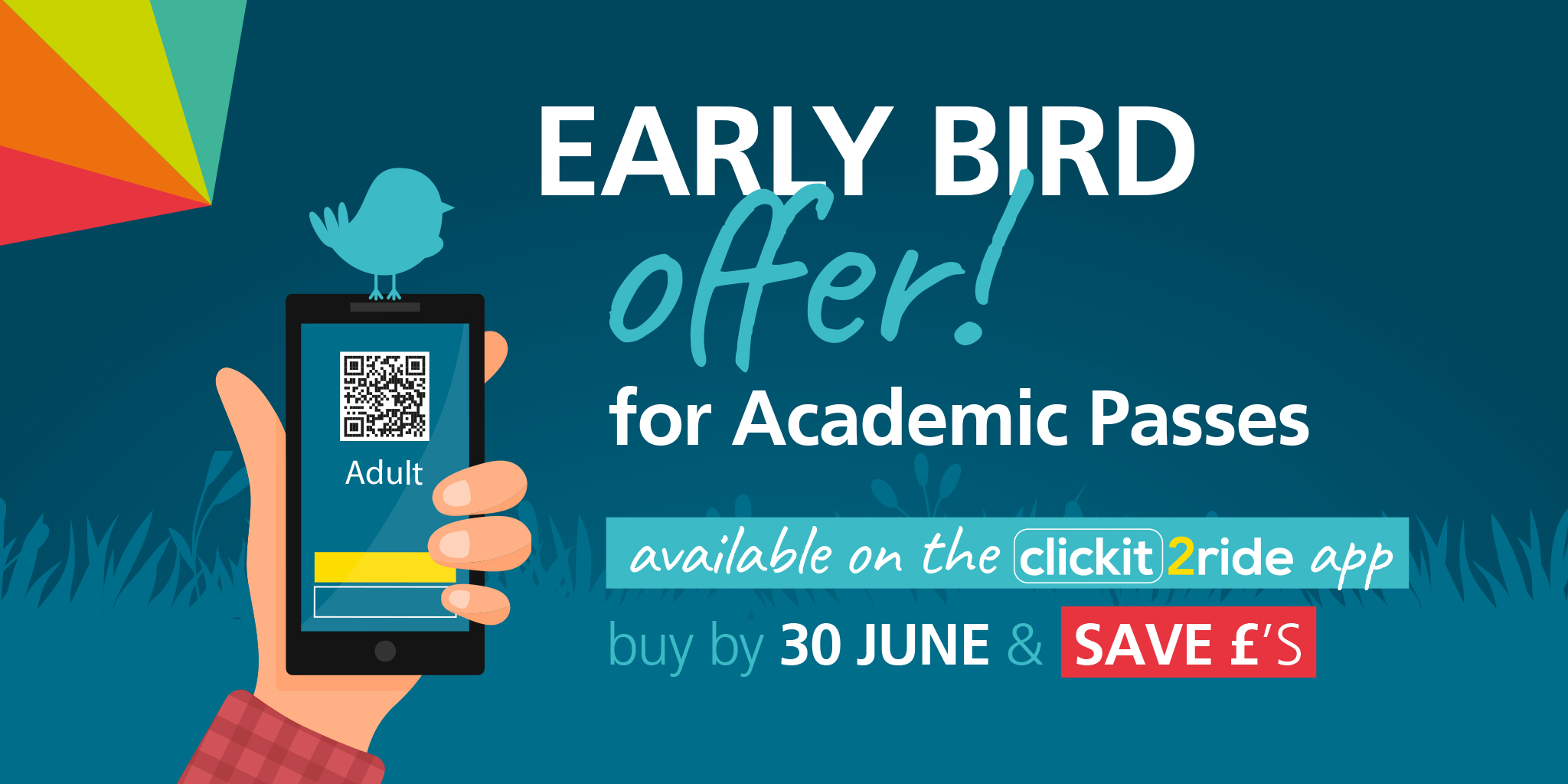 EXTENDED OFFER! Get £15 off an academic year pass exclusively on our Clickit2ride mobile app when you buy before 7th July*!
To buy the ticket and get the discount, download the app from the iOS App Store or Google Play Store on your mobile device, select Unilink from the list of operators and sign up using your @soton.ac.uk email address.
Under the 'Southampton Zone' menu is the ticket 'Unilink Academic Year'. Add it to your basket and apply code UL1913052 to get yours for only £265!
Clickit2ride is the easy and convenient way to buy and store your bus ticket. Your phone is your ticket. Just scan it under our ticket machines when you board! Live bus times are coming soon! Know exactly where your bus is before you arrive at the bus stop, so you'll never have to wait longer than you need to!
Notes:
Early bird price: £265.00. Price from 8th July: £280.00
*Offer was originally due to end 30th June, but has been extended by one week.
Unilink Academic Year passes will automatically activate on 01/07/19 and are valid until 30/06/20, for travel on Bluestar and Unilink services in the Southampton zone (Not U1N).
Please ensure you select the 'Unilink Academic Year' ticket as the discount code will not work for the 'Annual' adult ticket also found in the 'Southampton zone' menu.